The NBA is suspending Golden State Warriors forward Draymond Green five games without pay for his role in an altercation with the Minnesota Timberwolves on Tuesday night, the league announced. 
Green was ejected for putting Timberwolves center Rudy Gobert into a headlock during a brawl that erupted after teammate Klay Thompson and Timberwolves' Jaden McDaniels started to scuffle in the first two minutes of the game. 
Thompson and McDaniels were also ejected from the game. They were both issued $25,000 fines, though no suspensions were handed down. 
CLICK HERE FOR MORE SPORTS COVERAGE ON FOXNEWS.COM
Green's suspension will begin on Nov. 16 when the Warriors are set to face the Oklahoma City Thunder. 
Both Thompson and McDaniels were seen shoving each other near midcourt after a missed shot changed possession. Gobert looked to be stepping between both players to break things up when Green came flying in and put Gobert in a headlock. 
Green continued to walk away with his arms wrapped around Gobert's neck as everyone on both benches started to get involved. 
T'WOLVES' RUDY GOBERT SLAMS WARRIORS AFTER SKIRMISH: 'THAT'S JUST CLOWN BEHAVIOR'
After the dust settled, referees reviewed the situation and delivered double technical fouls to both Thompson and McDaniels, while hitting Green with a flagrant 2 foul. All of these were cause for immediate ejection, and neither team had scored a point yet in the game.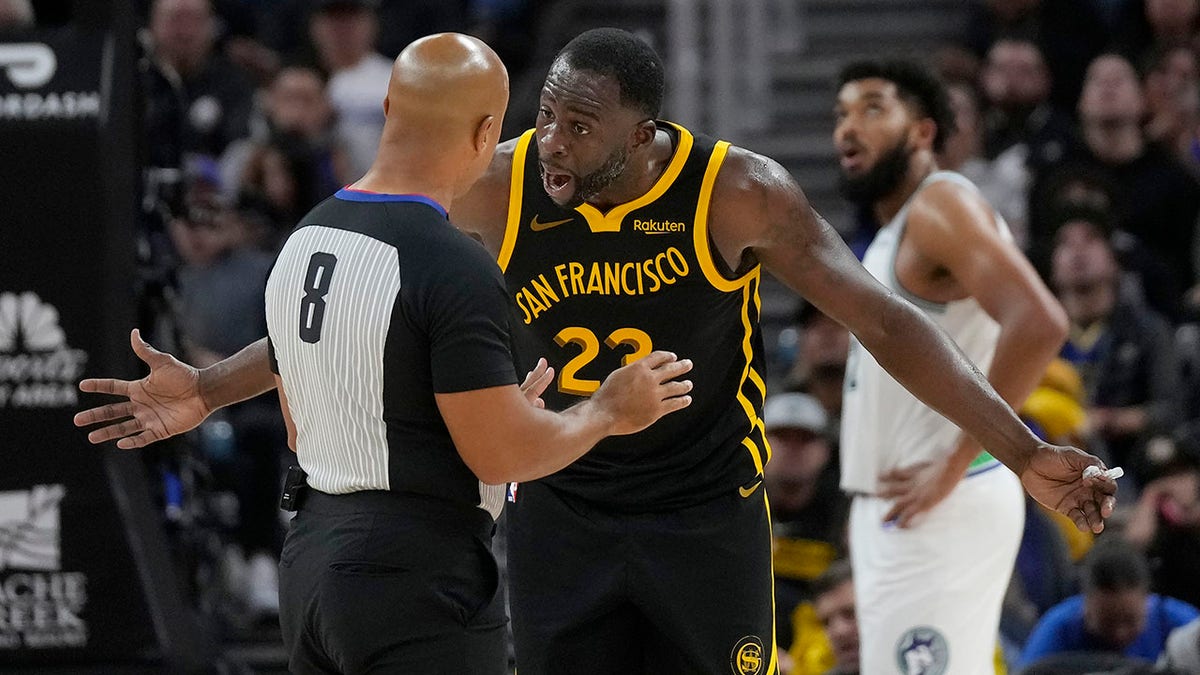 After the game, Gobert commented on what Green did to him, calling it "clown behavior." He told reporters that he was trying to release the tension of the situation.
Green has been known to have a quick temper, which was headlined by punching then-teammate Jordan Poole during a Warriors practice last season. Gobert actually commented on it, saying, "insecurity is always loud."
Of course, Green saw that comment and wrote it back to Gobert last season when he punched a teammate during the season. 
Whether that beef was on Green's mind when this altercation ensued is unknown, but the facts are Green won't be available for the Warriors over the next five games.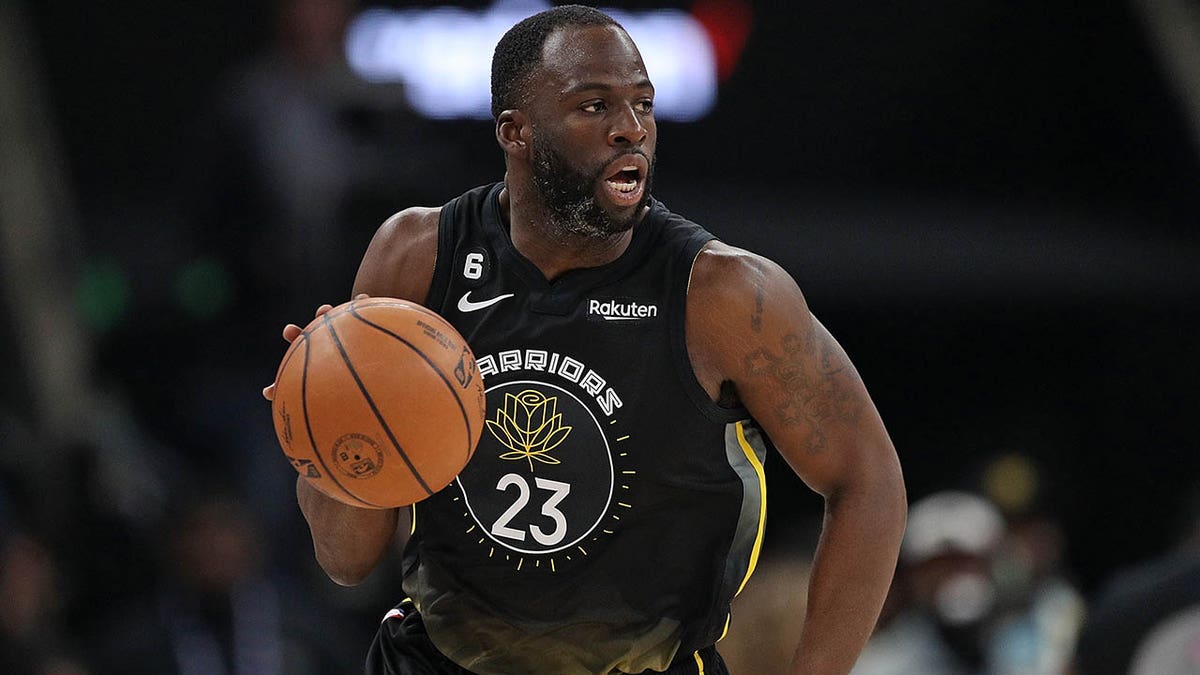 CLICK HERE TO GET THE FOX NEWS APP
Golden State is already without their star point guard Steph Curry, who is dealing with knee soreness. He didn't suit up for Tuesday's contest.