Three-time Super Bowl champion Shannon Sharpe was inducted into the Pro Football Hall of Fame alongside Deion Sanders in 2011.
Sharpe, the Denver Broncos legend who now works for ESPN, returned to Colorado on Friday to interview Sanders during the latest edition of "First Take." The show traveled to Colorado's campus to preview the undefeated Buffaloes' matchup against Colorado State.
At one point during the Sanders' appearance, Sharpe asked the two-sport star which of the games that he played presented the tougher challenge.
CLICK HERE FOR MORE SPORTS COVERAGE ON FOXNEWS.COM
Aside from his storied NFL career, Sanders spent nine seasons playing Major League Baseball. 
DEION SANDERS' MLB TEAMMATES SAY HE WAS A 'GREAT' FOR THE CLUBHOUSE: 'HE WASN'T PRIME TIME ALL THE TIME'
"You played football, you played baseball, nice in basketball…. all-state in basketball, and now you're a coach. What's the hardest one?" Sharpe asked Sanders.
"Hitting that baseball," Sanders responded.
"That baseball ain't no joke. That's why they fail seven out of ten times and still making 300 hundred . . . 400 million a year," Sanders added.
In 2016 Sanders revealed that he had almost been a three-sport athlete. He told Sports Illustrated that had had conversations with the Atlanta Hawks brass about appearing in an NBA game.
"I was close, I mean really close. This is a breaking story. I was really close to playing for the Atlanta Hawks for one game. When I was with the Braves . . . I don't recall the year, Stan Kasten was the general manager of both teams, the Braves as well as the Hawks. I was going to allow me to play in an NBA game so that I could play three professional sports." Sanders said.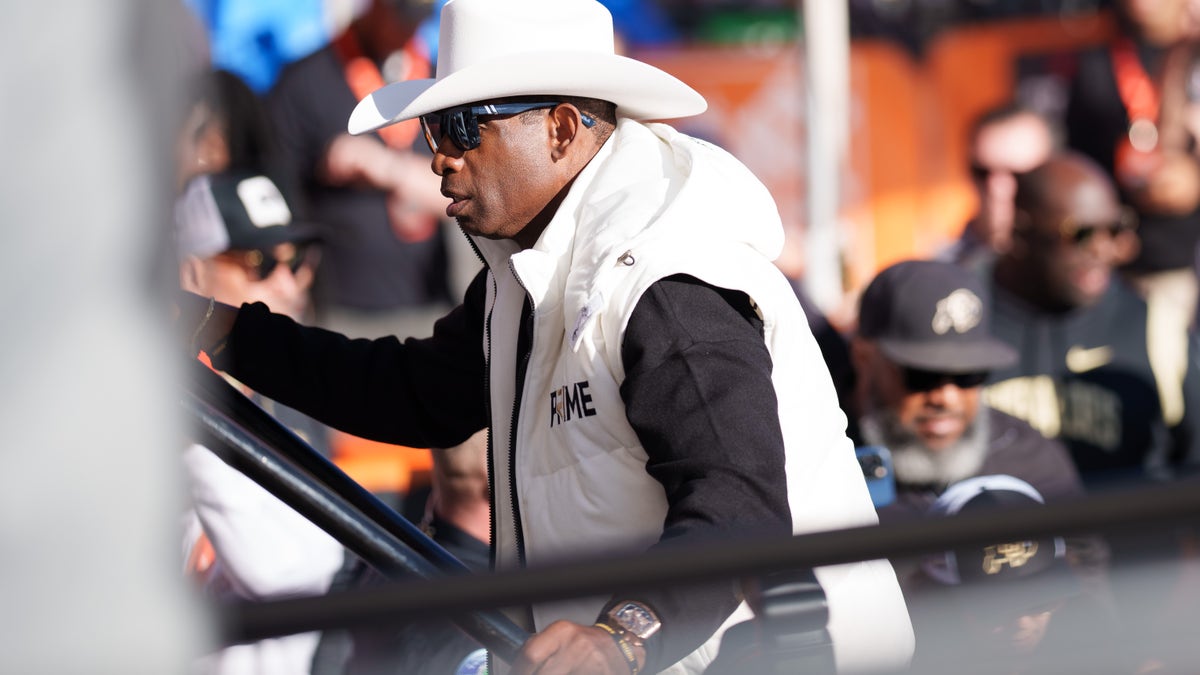 Colorado State coach Jay Norvell sparked a feud with Sanders ahead of the Rocky Mountain Showdown. Norvell said he takes his hat and glasses off when he talks to "grown-ups," because that's what his mother taught him.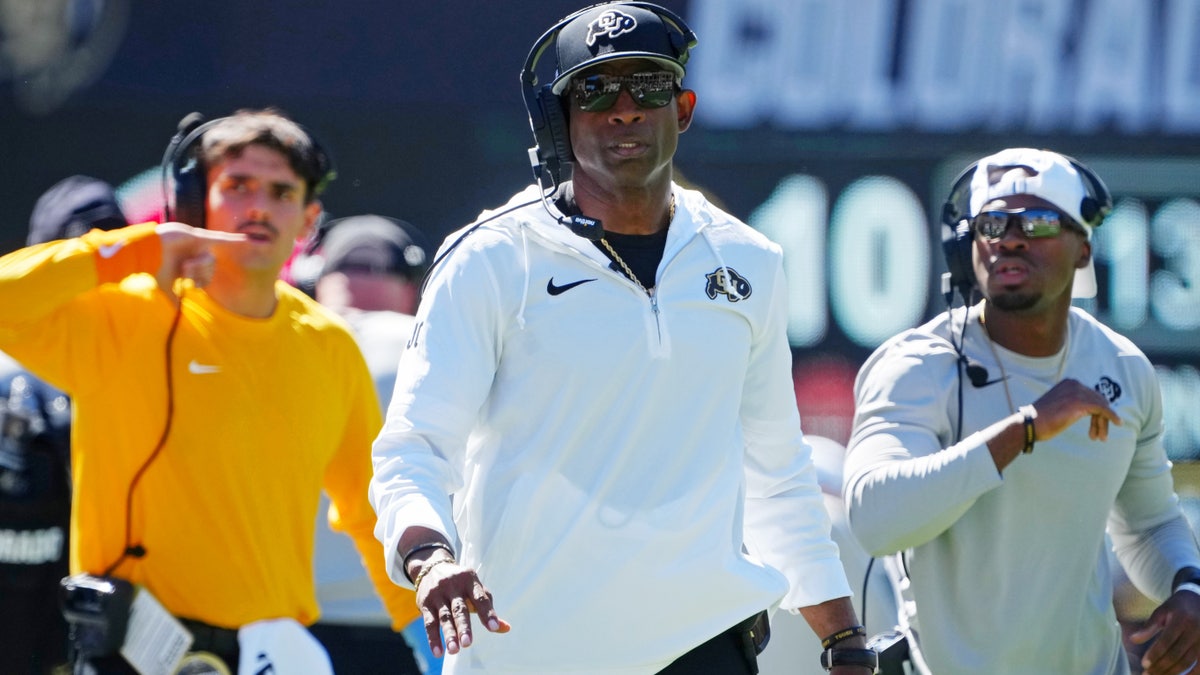 Those comments appeared to be aimed directly at Sanders, who wears his sunglasses on the sidelines during games and in press conferences.
CLICK HERE TO GET THE FOX NEWS APP
Sanders made his big league debut in 1989 with the New York Yankees. He also had stints with the Braves, Reds and San Francisco Giants.