J.J. Watt probably could have played for at least another season, but after 12 grueling seasons and a baby boy born in October, he decided it was time to walk away.
The 34-year-old hung up the cleats after the 2022 season, and for the first time since 2010, he will be home watching the NFL in Week 1.
Watt was named the Defensive Player of the Year three times in his first five NFL seasons – in his next two, he played in just seven of a possible 32 contests – and despite tons of accolades early, it looked like so much more would be left on the table.
CLICK HERE FOR MORE SPORTS COVERAGE ON FOXNEWS.COM
He alternated between healthy and unhealthy campaigns the rest of his career, and he played in all but one game last year.
Not only was it a healthy season, it was his best in quite some time. After 10.0 sacks in 31 games from 2019 to 2021, he recorded 12.5 in his final season.
But for the Houston Texans legend, it was important to actually retire while he still had something left in the tank.
"I certainly feel like I could still [play] if I wanted to. But I always wanted to walk away when I still had something left because you never want to run until the wheels fall completely off," Watt told Fox News Digital in a recent interview. "I really wanted to walk away healthy and be able to spend time with my son and my wife and to be able to enjoy those moments and to not be trying to fix things with my body.
"12.5 [sacks] last year felt great, and hopefully believe I can get 12.5 more if I wanted to, but I'm choosing to walk away. New, exciting chapters ahead.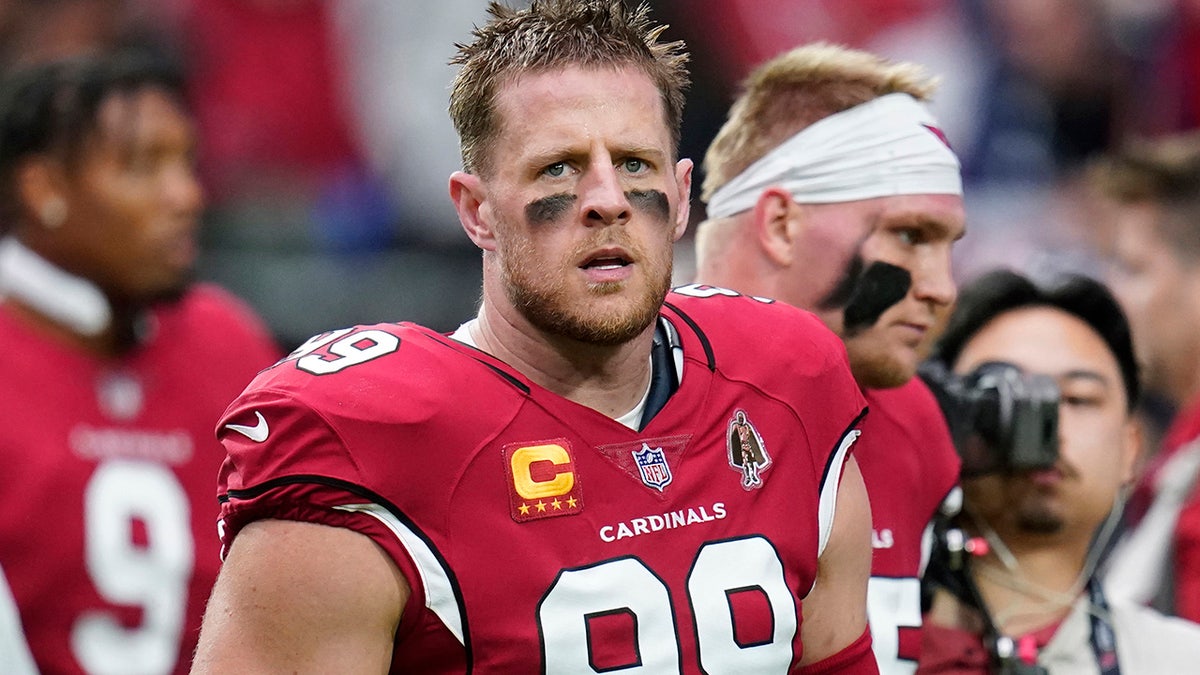 Having not to be in football shape for the first time in forever, Watt says his body "feels great" and that it was fun to be on the golf course and travel rather than watch film and lift weights before dawn.
Watt did recently return to the football field, though. He and his wife, Kealia, hosted a flag football event as part of their partnership with Frito-Lay in efforts to help combat food insecurity in schools.
"When I have a chance to beat my wife in anything, especially a sport, I really look forward to it," Watt joked.
How did Kealia respond?
"He never beats me in anything."
"That's why I look so much forward to the opportunity," the former football star said back.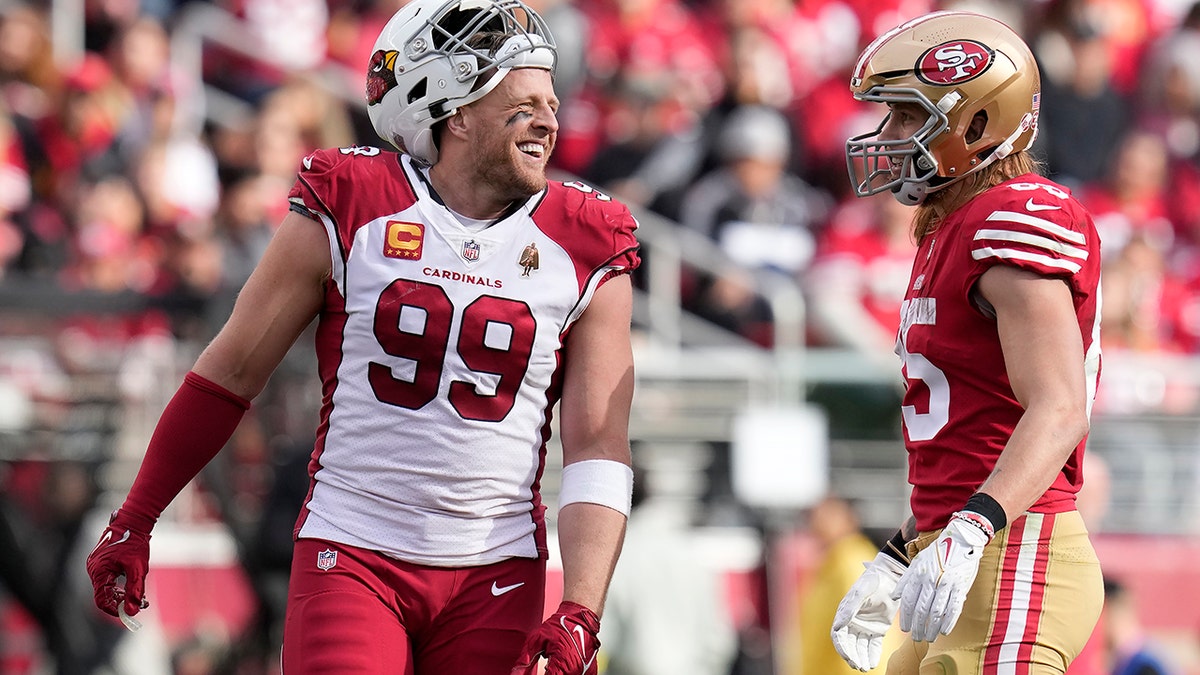 But despite the comfort of his own home, now that the season is right around the corner, he admits he's a bit jealous of not being gearing up for a game.
"As the games start to come, you do get a little jealous, you do miss those butterflies, you miss those pregame meals, you miss being with the guys," Watt said. "But I'm really enjoying my time. I really am. My body feels great, which is a big positive, and then I get to spend a ton of time with my wife and son, got to travel a lot and do a lot of great things."
"I'm very at peace and very happy with my decision."
Watt's wife is pretty happy, too.
"It's been so much fun. We've never had this time where we could do other things, travel, start new projects," Kealia Watt said. "We love this time, and I'm really happy to have him home."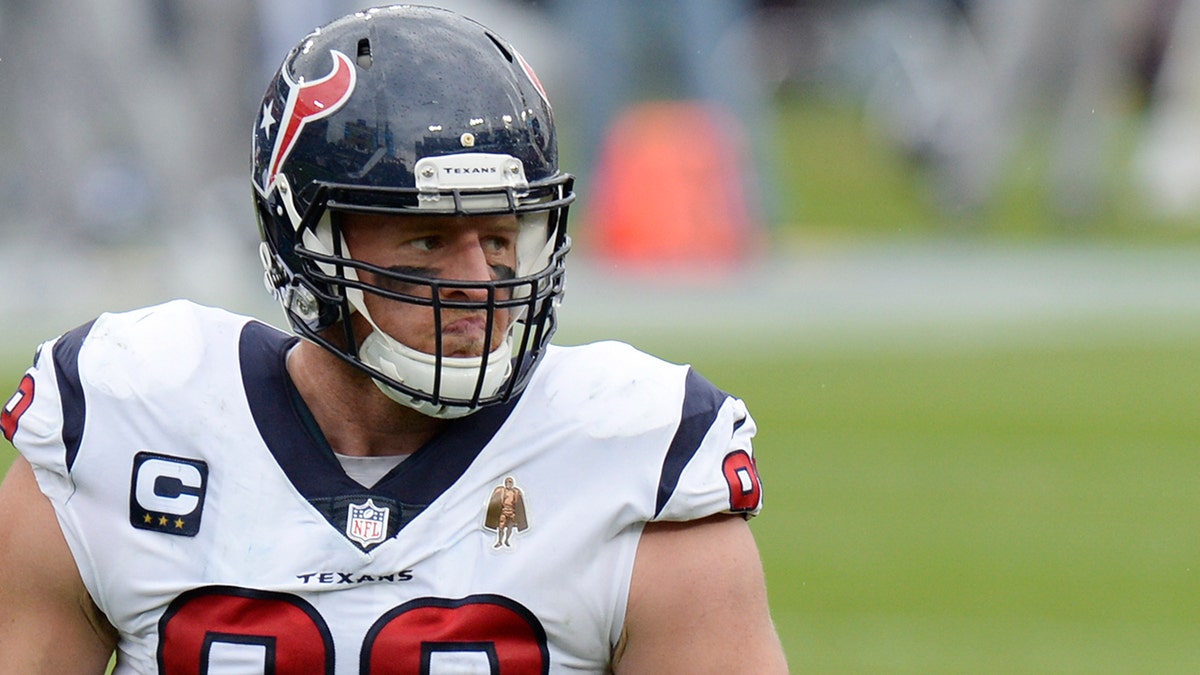 CLICK HERE TO GET THE FOX NEWS APP
"From the time we met," she added, "we've never had this where J.J. hasn't been preparing for a season. I haven't been either, so it's been different. But with Koa, our son, that's been such a huge adjustment for us, just to have [J.J.] home and to be all together has been amazing."
Watt, a Walter Payton Man of the Year recipient, made five Pro Bowls and five All-Pro first-teams, spending his final two seasons with the Arizona Cardinals.