Metta World Peace, formerly known as Ron Artest, has had his fair share of unforgettable moments during his time in the NBA. 
But when asked what his funniest story from his playing days was, World Peace gave a pretty gross answer.
Brad Miller, the 6-foot-11 center out of Purdue, played on three separate teams with World Peace over their playing careers. World Peace knew Miller to be an avid hunter, even calling him a "hippie" during an interview with "The Hoop Chat with Emily Austin."
CLICK HERE FOR MORE SPORTS COVERAGE ON FOXNEWS.COM
Miller used to pull pranks in the locker room during their time with the Sacramento Kings, and World Peace said Mike Bibby was the target of this somewhat horrifying running joke.
"He would bring in things he hunted and would leave it on Mike Bibby's locker," World Peace said, laughing. "He would like mask it [with] towels or a jersey."
NBA APPROVES NEW RULES, INTRODUCES HARSHER PENALTIES IN LATEST EFFORT TO CURB LOAD MANAGEMENT
What exactly would Miller be dropping in Bibby's locker?
"Deer head," World Peace answered. "I think turkey, maybe a couple other things."
He continued, "It was just shocking. You don't want to [have a] turkey in your locker, especially when you're focused, like, 'I'm going to have a good practice. [I'm going to] bust somebody's butt in practice. [I'm going to] work hard.' And then you got a dead turkey."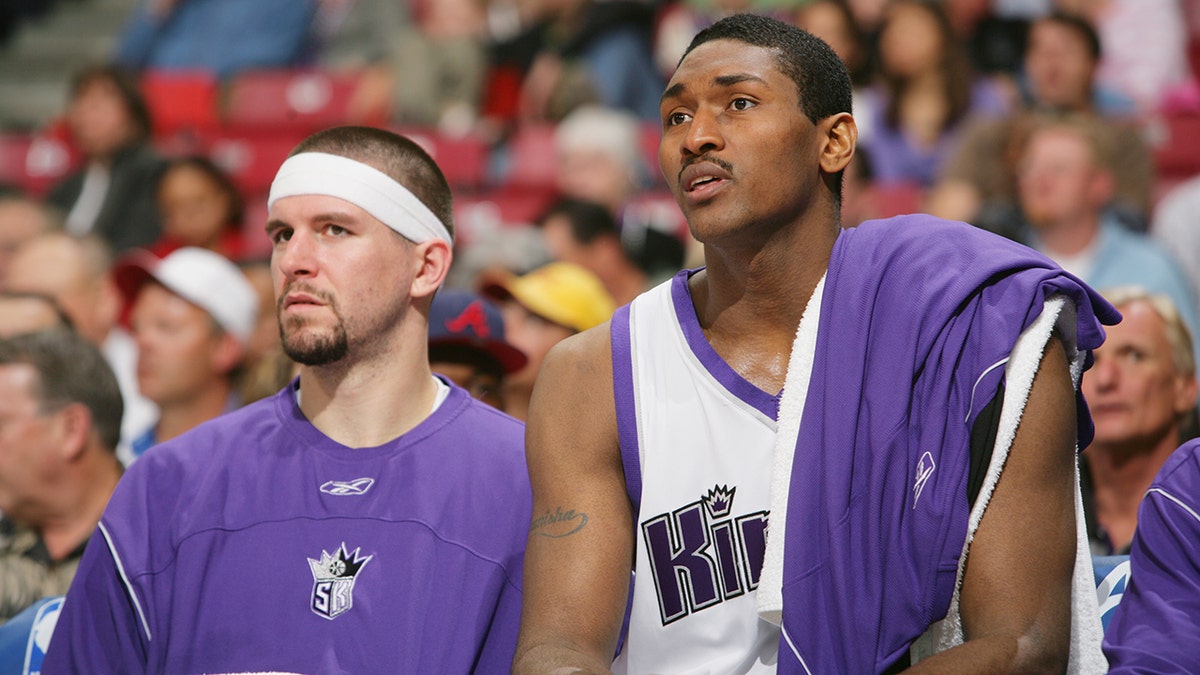 World Peace and Miller were first teammates with the Chicago Bulls during the 2000-2001 season as the latter joined the squad that took the former 16th overall pick in the 1999 NBA Draft.
But they were both moved to the Indiana Pacers in a trade that also sent Ron Mercer and Kevin Ollie from Chicago to Indiana.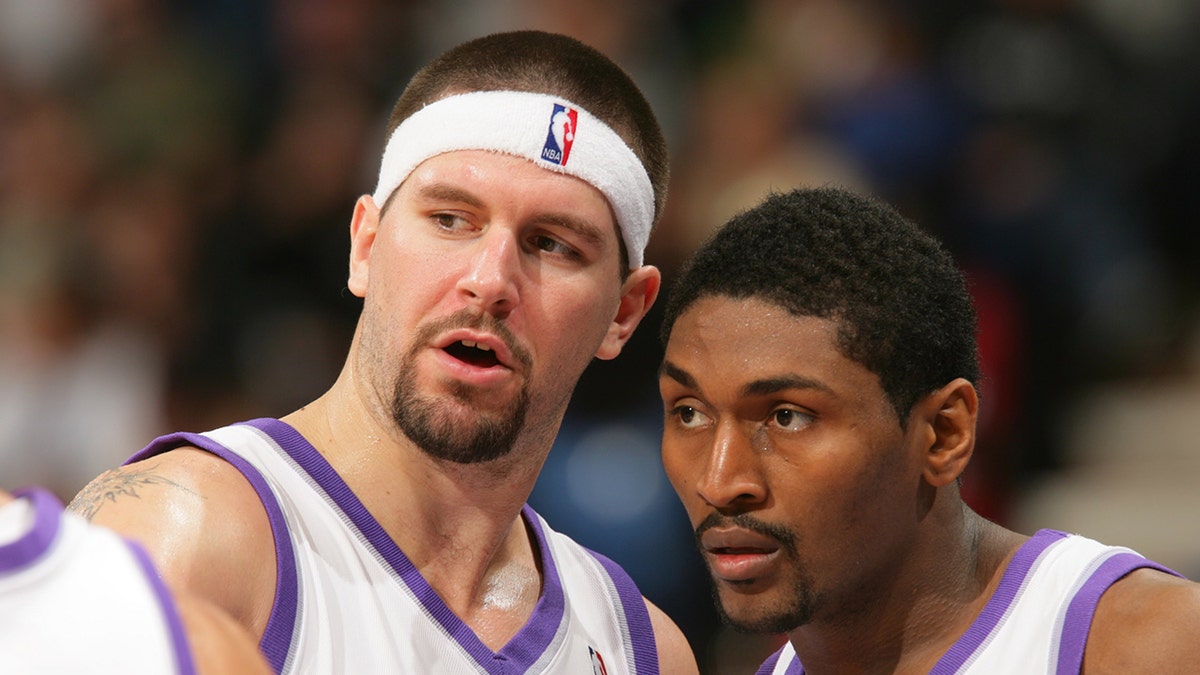 CLICK HERE TO GET THE FOX NEWS APP
World Peace eventually teamed up with Miller again on the Kings when he was traded yet again during the 2005-2006 season.