President Joe Biden welcomed the defending Stanley Cup champion Vegas Golden Knights to the White House on Monday to their championship celebration.
As Biden talked about Las Vegas becoming one of the top sports cities with champions ranging from the NHL's Golden Knights and the WNBA's Aces, he joked about the Philadelphia Eagles skipping town and what would happen to him.
CLICK HERE FOR MORE SPORTS COVERAGE ON FOXNEWS.COM
And together you're building a legacy in a great American sports city. In fact, Kamala hosted the Las Vegas Aces back in September when they had just won back-to-back WNBA titles," Biden said.
"Just one promise: Don't get the Philadelphia Eagles to leave and go… because I'll get divorced if that happens. I married a Philly girl, and — and it's a long story," he said referencing his wife Jill.
The first lady had made an appearance at Lincoln Financial Field in the past to cheer on her beloved Eagles. But there's no chance of the team leaving for Sin City. The Raiders already have a home at Allegiant Stadium. The city will likely welcome the Oakland Athletics to town soon.
"You're proving Vegas sports is one of the best shows in town," Biden said.
The Golden Knights are off to a hot start to begin their title defense. Vegas has 12 wins in 15 games. Coach Bruce Cassidy thinks the team's continuity made the season feel like an extension of last year.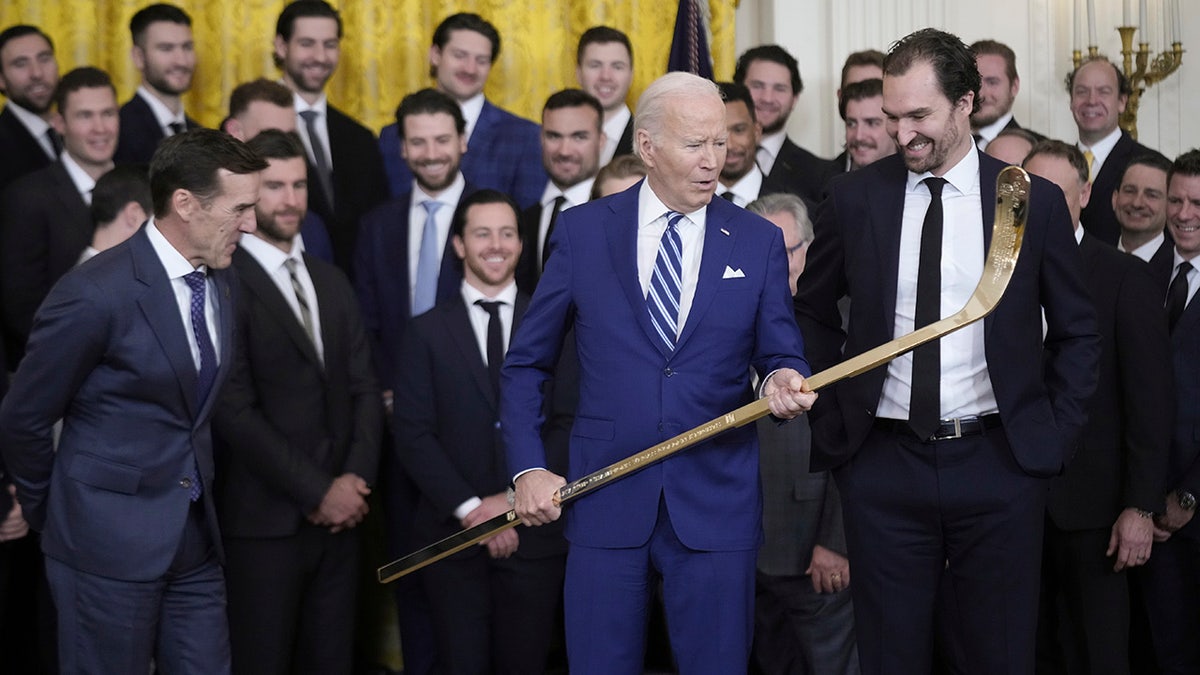 BLACKHAWKS STAR CONNOR BEDARD REACHES HISTORIC MILESTONE LAST ACHIEVED IN 1944
"It makes days like today more enjoyable," Jack Eichel said. "It's been a good start to our season. Obviously want to continue doing that, but, yeah, it's a celebration of what we accomplished last year, and then we're back to work."
Alec Martinez, who was on the Los Angeles Kings' championship winning team, said he was happy the president made time for them given everything happening in the world.
"Obviously, there's a lot more important things on hand for him to do," Martinez said. "So, to take a little bit of time out of their day to allow us to have this experience is pretty special."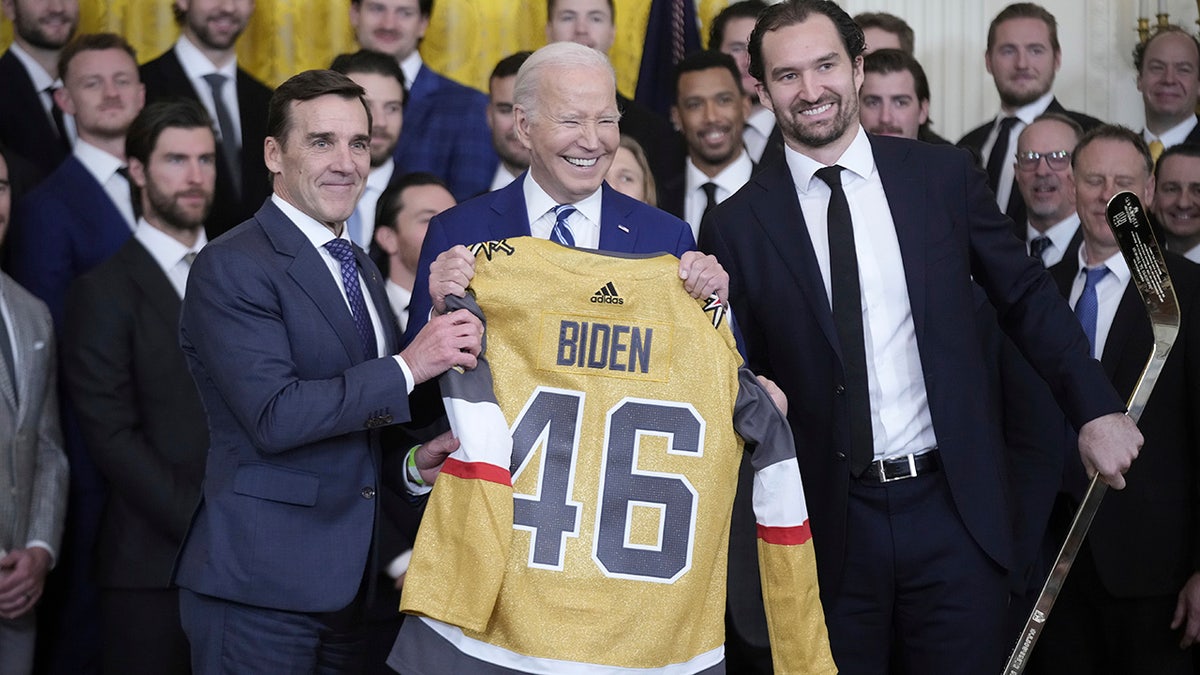 Mark Stone made a speech after Biden and said it was the most nervous he's been.
CLICK HERE TO GET THE FOX NEWS APP
"It was probably the most nervous I've ever been," he said. "Speaking in Vegas (at the parade), I think I'd had a few drinks, so it was a little bit easier to do that one. But with the president standing a couple steps over, it was definitely pretty nerve-wracking."
The Associated Press contributed to this report.