The father of American tennis player Ben Shelton was not pleased with 24-time Grand Slam champion Novak Djokovic after he said the Serbian tennis star mocked his son's phone call celebration after defeating Shelton in the semifinals of the U.S. Open earlier this month. 
Shelton, 20, had used the celebration in the tournament before, explaining that it was a way of saying "I'm dialed in."
But after being defeated by Djokovic in the semis Sept. 8, Shelton was on the receiving end of the gesture. 
TWO-TIME GRAND SLAM CHAMPION SIMONA HALEP HIT WITH 4-YEAR BAN OVER ANTI-DOPING VIOLATIONS
"I just love Ben's celebration," Djokovic said with a smile after the match. "I thought it was very original, and I copied him. I stole his celebration."
Shelton said he did not see Djokovic's gesture at the time but wouldn't tell any player how to celebrate. He did say he took it as flattery.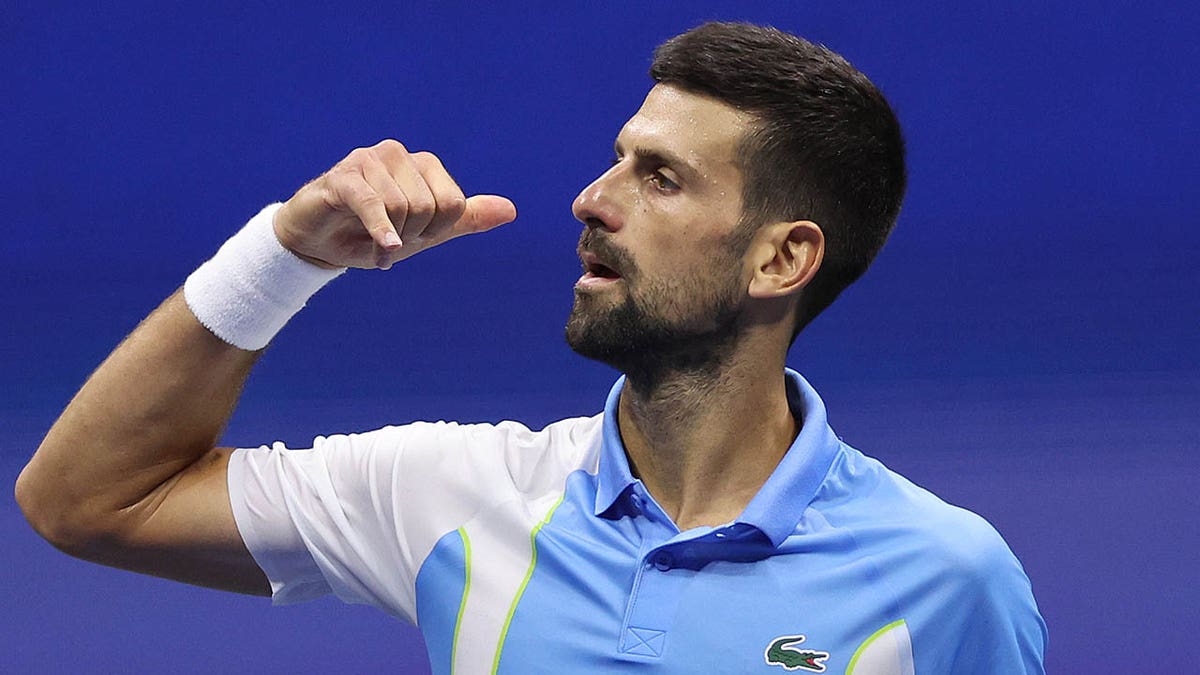 "I don't like when I'm on social media and I see people telling me how I can celebrate or can't celebrate. You know, I think if you win the match, you deserve to do whatever you want," Shelton said.
CLICK HERE FOR MORE SPORTS COVERAGE ON FOXNEWS.COM
"As a kid growing up, I always learned that imitation is the sincerest form of flattery, so that's all I have to say about that" 
Shelton's father, Bryan Shelton, didn't find the moment flattering or complimentary, telling GQ, "He wanted to mock Ben.
"He wants to be loved so much, Novak. … He wanted to mock Ben at the end. It wasn't something he was doing just to copy Ben. It was to mock him. And that's too bad, for that to come from such a great champion."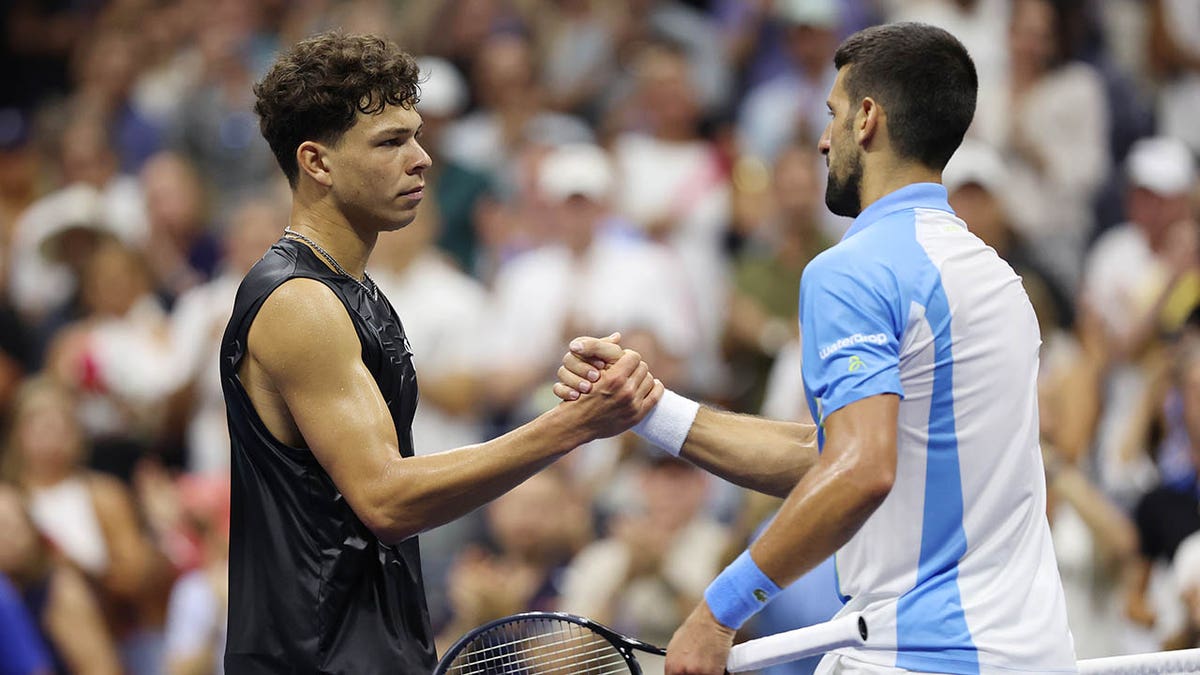 CLICK HERE TO GET THE FOX NEWS APP
Djokovic commended Shelton after the match, praising his "dynamic" play. 
"Obviously, I knew that he's got a lot of firepower. He has an amazing pop on the serve. He's just so dynamic and very unpredictable what comes next," Djokovic said. 
"I just had to stay there mentally, present, calm and focus on the game plan and what I need to do and try to be solid from baseline, which for most of the match I have done and kind of made him play, made him uncomfortable."
Djokovic advanced to the final, where he beat Daniil Medvedev in straight sets to win a record 24th Grand Slam title.