Alabama head coach Nick Saban faced calls to retire from fans on social media Saturday as the No. 10 Crimson Tide really had to work hard to pick up a victory over South Florida.
As the Alabama quarterback situation remained in flux, Alabama started Tyler Buchner against South Florida. But it was Ty Simpson who ended the game. Neither quarterback had a game that quelled any fears about the position for the legendary school.
Alabama running back Roydell Williams led the charge with 129 rushing yards and a touchdown. Simpson had a rushing touchdown but finished in the negative (-12 rushing yards) on nine carries.
CLICK HERE FOR MORE SPORTS COVERAGE ON FOXNEWS.COM
The Bulls went up 3-0 in the first and the game was tied at three apiece going into halftime. Fans called for Saban to just end his coaching career already.
"Checked all the way out. Go retire and enjoy life Coach Saban. You've done more than enough for us. It's time," one user on X wrote in reaction to Saban walking into the tunnel.
"Yeah Nick Saban is done with this team," another college football fan added.
Another wrote, "Never seen Saban look that tired and worn out."
Alabama held on for the win and moved to 2-1 on the season.
"I know we struggled a little bit on offense," he said. "We ran the ball fairly well, better in the second half than we did in the first. I'm really proud of our players for the way they competed. 
"I need to do a better job of getting them ready to play in games like this. We were a little flat in the beginning, but after the rain delay I thought we competed better."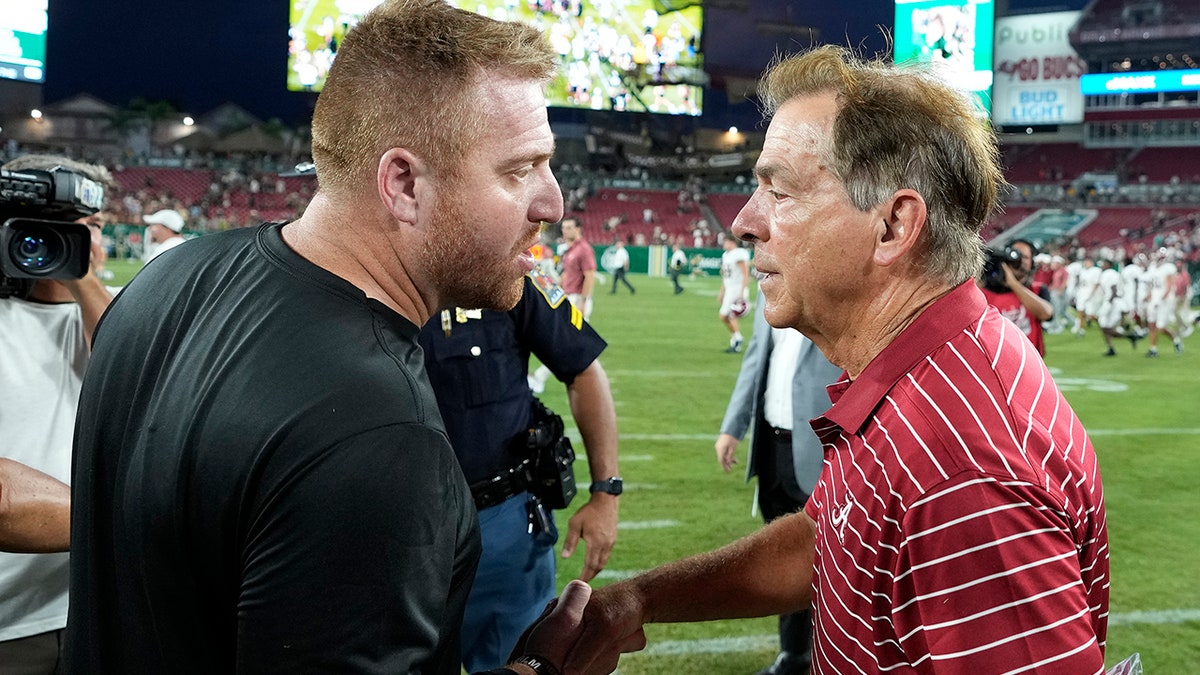 PUNCHES THROWN AT END OF FLORIDA-TENNESSEE GAME FOLLOWING CONTACT ON GATORS' QUARTERBACK KNEEL
Saban added that there were a lot of things to work on going into SEC play.
"I know we've got the SEC coming up next week and obviously we've got a lot of things to fix and we'll work on it," he said.
"We've had four touchdowns this season negated by penalties. A kickoff return today, a touchdown run today and two last week. We need to fix all those things."
As for the retirement calls, Saban answered those questions on "The Pat McAfee Show" earlier in the week.
"It's kind of laughable," he said Friday. "I would ask you, when's the first time you heard that I was going to retire? That started about five years ago.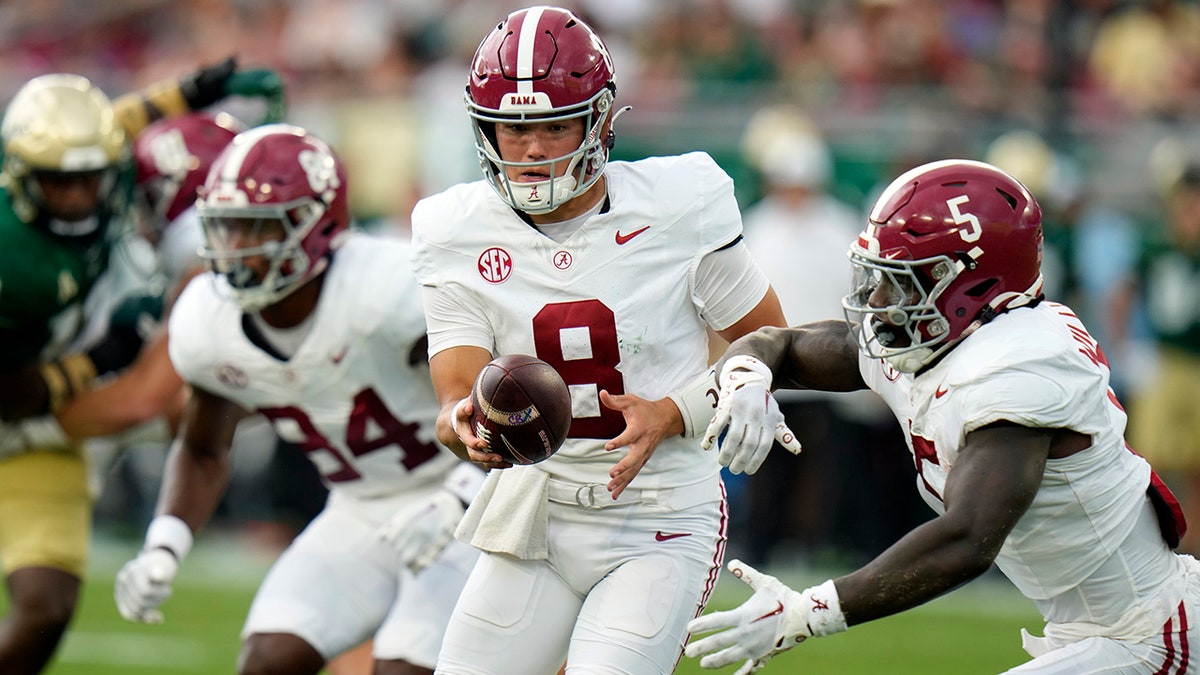 CLICK HERE TO GET THE FOX NEWS APP
"I love what I'm doing. I'm focused on the challenge. I've always said I don't want to ride the program down. I don't want to do this if I can't do it anymore, but I feel great right now. I love it. We got lots of challenges this season. I'm looking forward to it and we're all in."
The Associated Press contributed to this report.