San Francisco 49ers quarterback Brock Purdy has won every regular season start since taking over last season, including Sunday's season opener against the Pittsburgh Steelers.
Despite Purdy being the last pick in the 2022 NFL Draft, 49ers receiver Brandon Aiyuk has full confidence in the young signal-caller, saying Tuesday Purdy has "it." 
During a radio appearance on KNBR's "Murph and Mac" show, Aiyuk spoke highly of Purdy's leadership since he was promoted last season from third-string quarterback to the team's starter after season-ending injuries to Trey Lance and Jimmy Garoppolo.
49ERS' BROCK PURDY MAKES NFL HISTORY IN WIN OVER STEELERS
"Purdy, he's done a great job since the moment he came in there and started in his first start," Aiyuk said, adding that the mutual trust between the Niners offensive line and Purdy is "the main thing" playing into their success. 
"I'm enjoying playing with him," Aiyuk added. "He gives us confidence every single week. He gives us a bunch of confidence. So much confidence going into every game that not only are we going to win the game, but you have a chance to have a great game as well. So I'm loving playing with him."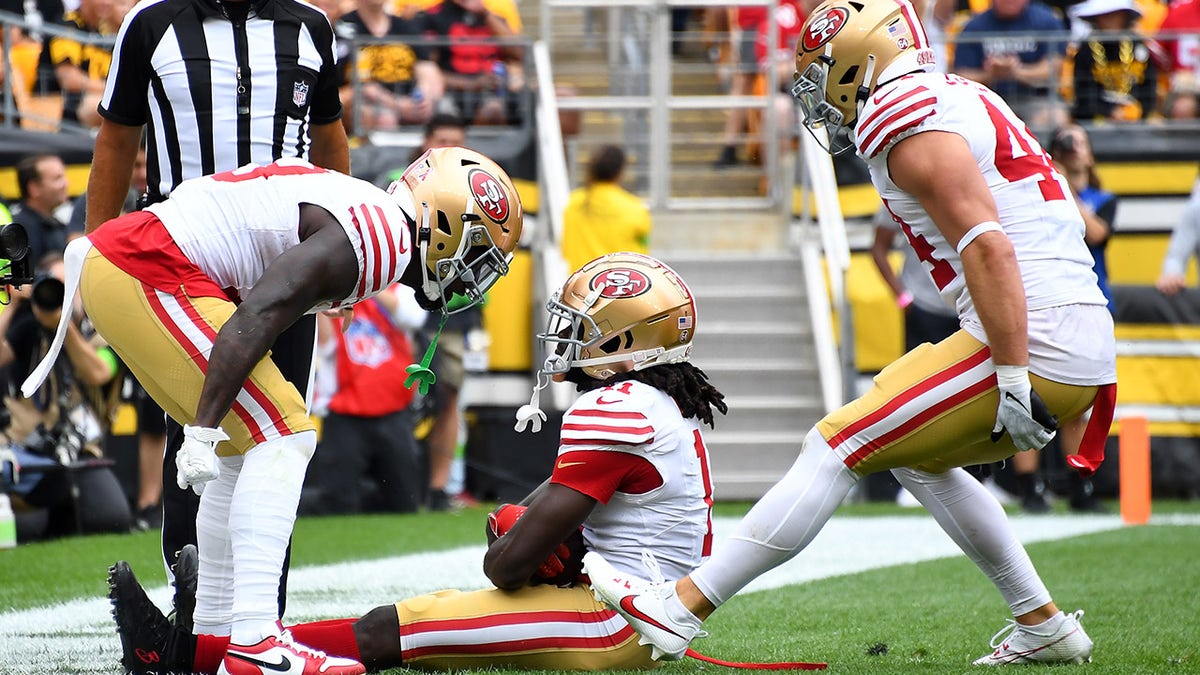 Purdy completed 19 of 29 passes for 220 yards and connected with Aiyuk for two touchdowns in San Francisco's 30-7 victory over the Steelers. 
CLICK HERE FOR MORE SPORTS COVERAGE ON FOXNEWS.COM
"There's players around the league that when they make plays, you can't even measure it. They do certain stuff that you might not even see on tape. … I think that he's one of those guys that just has 'it,'" Aiyuk said. 
"I can't even define what 'it' is, but he has 'it.'"
Purdy looked solid six months after undergoing surgery to repair a torn UCL he sustained early in the NFC championship game against the Philadelphia Eagles. He became the first quarterback in NFL history to win his first six regular-season starts, throwing at least two touchdown passes in each game.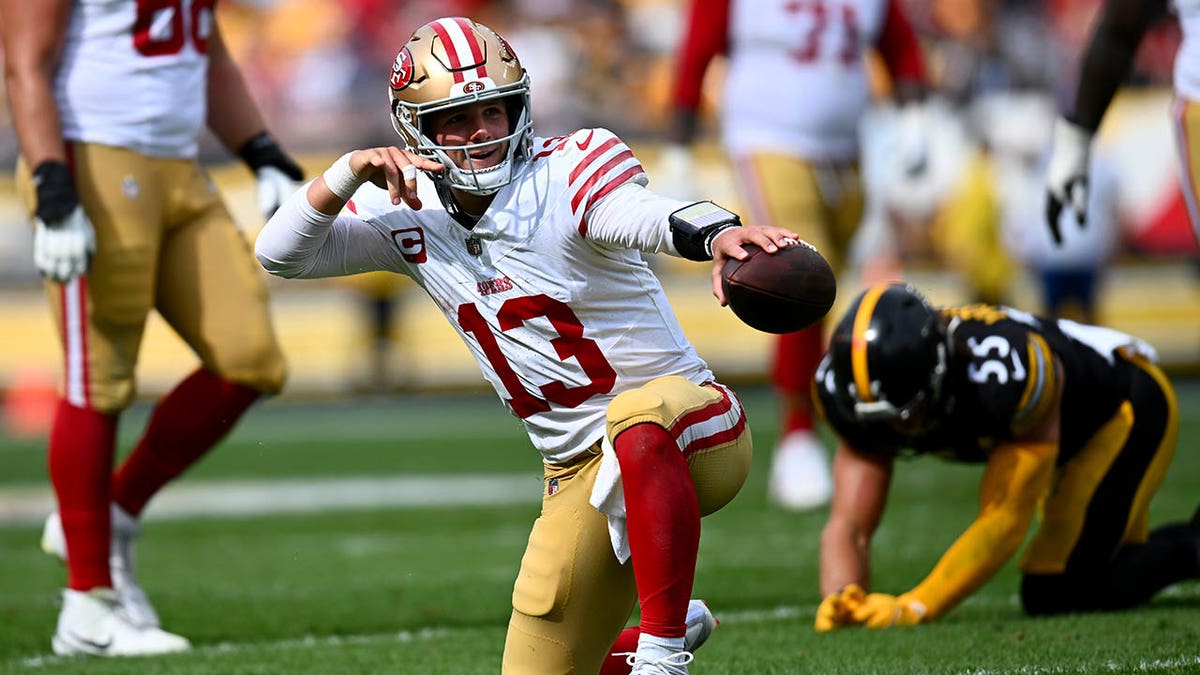 CLICK HERE TO GET THE FOX NEWS APP
"He plays with an extreme poise," Aiyuk added. "He's on point. He's ready to go. The way that he plays with that swag that just bleeds all the way down to the rest of the offense, down to the rest of the team, that everybody can build off. Like I said, he has 'it.'"
The 49ers play the Los Angeles Rams Sunday.
The Associated Press contributed to this report.